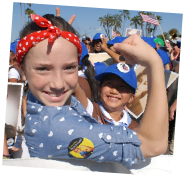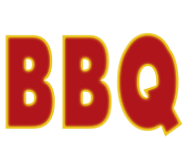 San Diego Feb 23, 2016
A very carefully researched reproduction painting, detail matched for color, brush stroke technique and dimensional accuracy to close match the original Nativity scene created by Caravaggio for the Oratorio of San Lorenzo is presently unaccounted for and possibly has been missing early after the Archdiocese of Palermo received it 1986.
With the blessings and full authorization of the Archdiocese of Palermo, the Holy See and the Italian Government, this painting was commissioned and produced starting early in 1986. It was delivered to the Palermo Archdiocese in mid December 1986. It took over two years to secure permission from Italian authorities to produce the painting as a gift to the people of Palermo.
In January 1987, it was promised in a letter by the archdiocese that the new painting would be hung in place of the original Caravaggio that was stolen from over the oratorio's altar in 1969. All documentation and authorization are in writing and photographs from the archdiocese, the Italian government and other authoritative sources such as museums and US federal authorities.
Sky Arte Broadcasting recently contracted an art consortium (Factum-Arte), for a faithful reproduction of the same Nativity scene and ceremoniously dedicated it to the Church early in December 2015.
It is believed, had Sky Broadcasting researched for the presence of another reproduction of the painting, their actions may have been quite different and possibly taken another course.
Details outlining the production, delivery and recognition to the 1986 Nativity painting's creation are fully outlined in detail in this article. They include the correspondence between the Archbishop of Palermo, officials in the Archdiocese, the Italian Cultural arts division of the Italian embassy, the US Customs service, the Italian police and an independent Art Recovery service. Consultation with a journalist who attempted to buy the stolen Caravaggio original years before is also included.
###


The entire story how the painting was created
with support documents and photos
The complete story without documents
Brief Biographic & Photo Portfolio of the Artist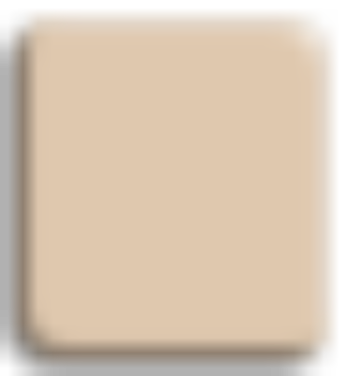 The incredible resurrection painting of the
destroyed Caravaggio's first
Matthew and the Angel
NBC Nightly News Broadcast story about the
painting being given as a Christmas gift to the
People of Palermo, Sicily.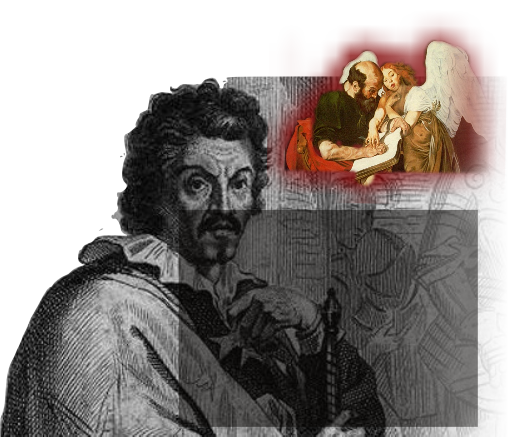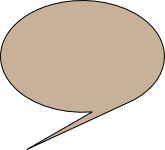 CLICK HERE TO
SEE THE EXAMPLE


Press release story;
San Diego Union Tribune
—–––––-
Fox5 News Broadcast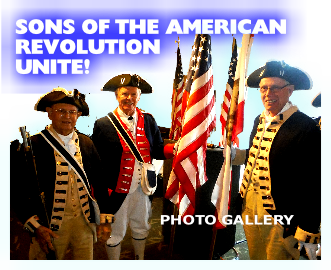 San Diego Pre-Demolition Derby Event
Bay Park - San Diego California - 31 May 2017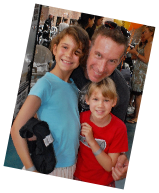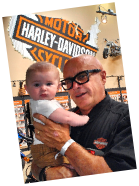 SPIRIT OF 45 'KISS' PROJECT ANNOUNCED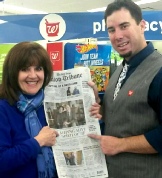 The San Diego Union Tribune recently posted a front page, feature story about the Spirit of '45 "Times Square Kiss Project"...... collecting 1940's photos of couples married in the 40's as a tribute to the women and families who served on the WWII home front.
The article contains a wonderful description of the Spirit of '45 campaign from 2010 and into 2020 as well as describing the 40's couples photo project that will be useful to everyone!

Link to on-line article: From WWII, with love | SanDiegoUnionTribune.com
http://www.sandiegouniontribune.com/news/2016/jan/09/wwii-memories-love-stories/
Photo;Link to on-line article: From WWII, with love | SanDiegoUnionTribune.com
http://www.sandiegouniontribune.com/news/2016/jan/09/wwii-memories-love-stories/
Photo;
National Events Coordinator, Linda Laurie embraces San Diego Tribute article with Walgreens representative Hayne Palmour IV a Spirit of 45 Partner. Peter Rowe - Tribube

&nb